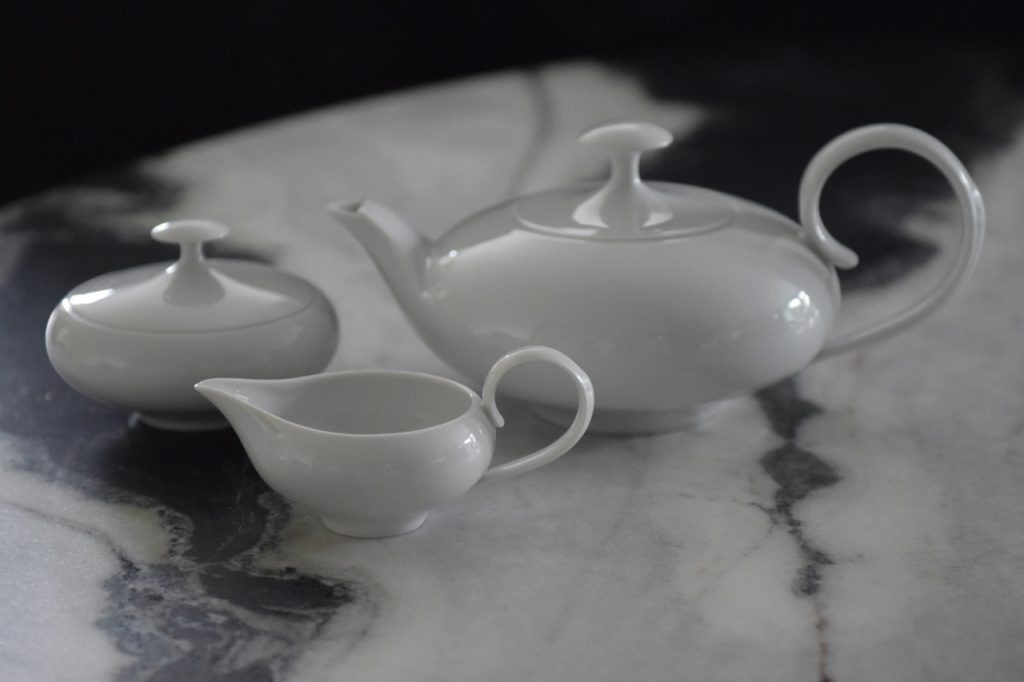 Augarten Wien for Anna Owens. Handmade porcelain, unpainted white. Pieces can be sold individually. Made in Austria. Please contact the studio for more information Studio@annaowensdesigns.com.
The Aladdin Tea Pot £495   –   The Aladdin Sugar Bowl  £130  –   The Aladdin Creamer  £110
Click here download a spec sheet for this product.