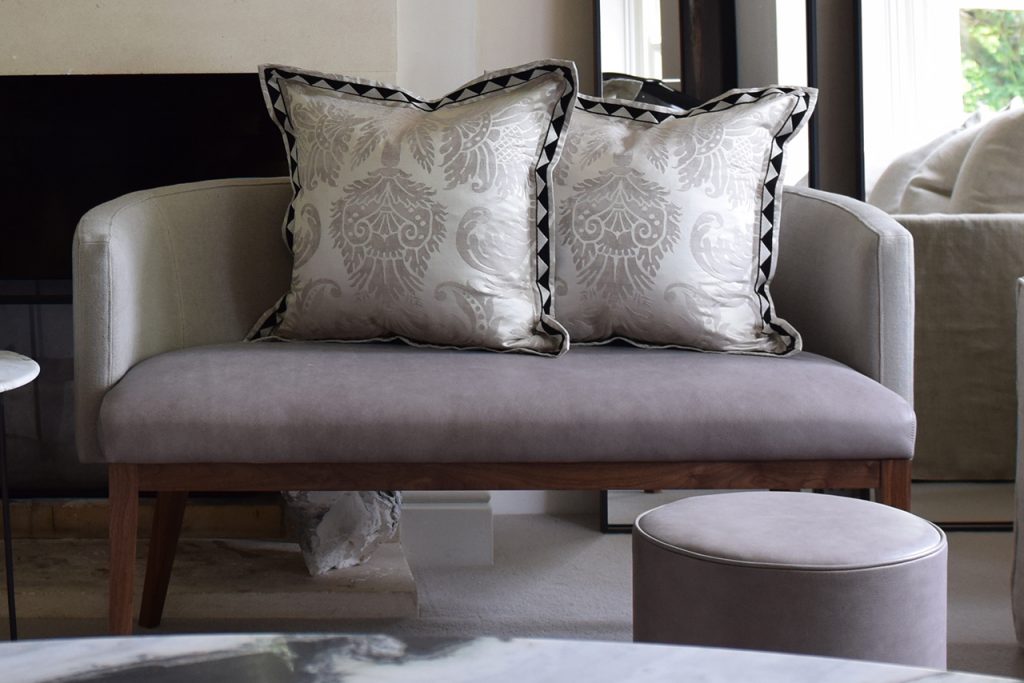 Damask cushion with oxford border and zig zag tape detail. 70/30 Feather & down inner. Zip closure. Made in England. Please contact the studio for more information Studio@annaowensdesigns.com.
Composition;
Wool, Cotton & Silk. Dry clean only.
Dimensions:
60 x 60 cm
£435
Click here download a spec sheet for this product.