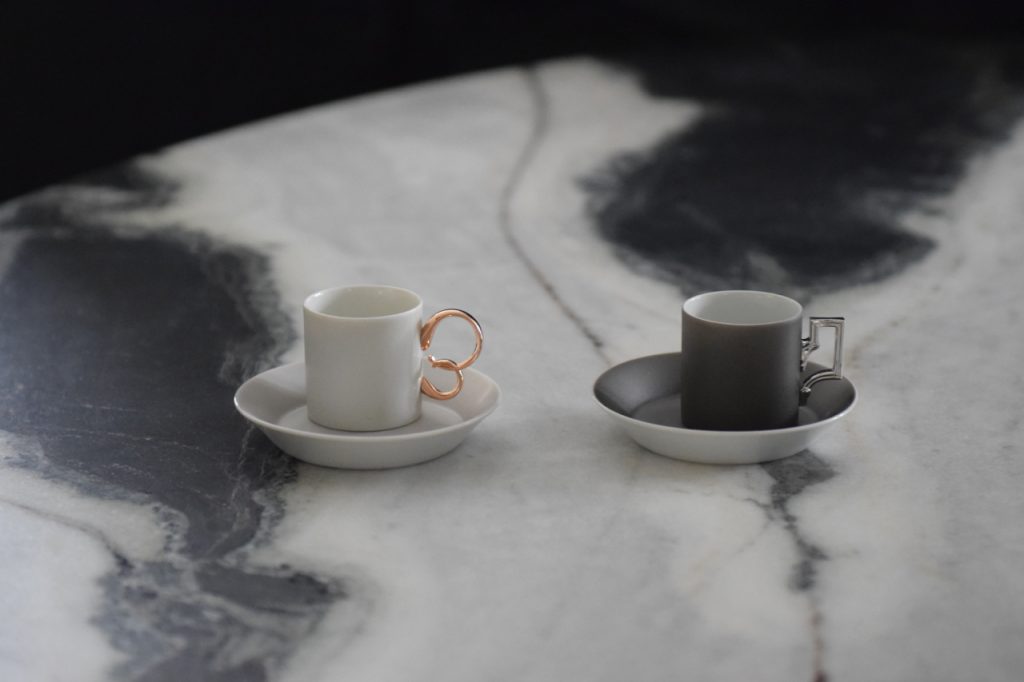 Augarten Wien for Anna Owens.  Handmade and handpainted porcelain. Hofburg available in matte dark grey with platinum handle, Eternity available in matte light grey with rose gold handle. Cup and saucer are sold as a set. Made in Austria. Please contact the studio for more information Studio@annaowensdesigns.com.
The Eternity, Light Grey with Rose Gold Handle £275
The Hofburg, Dark Grey with Silver Handle £275
Click here download a spec sheet for this product.