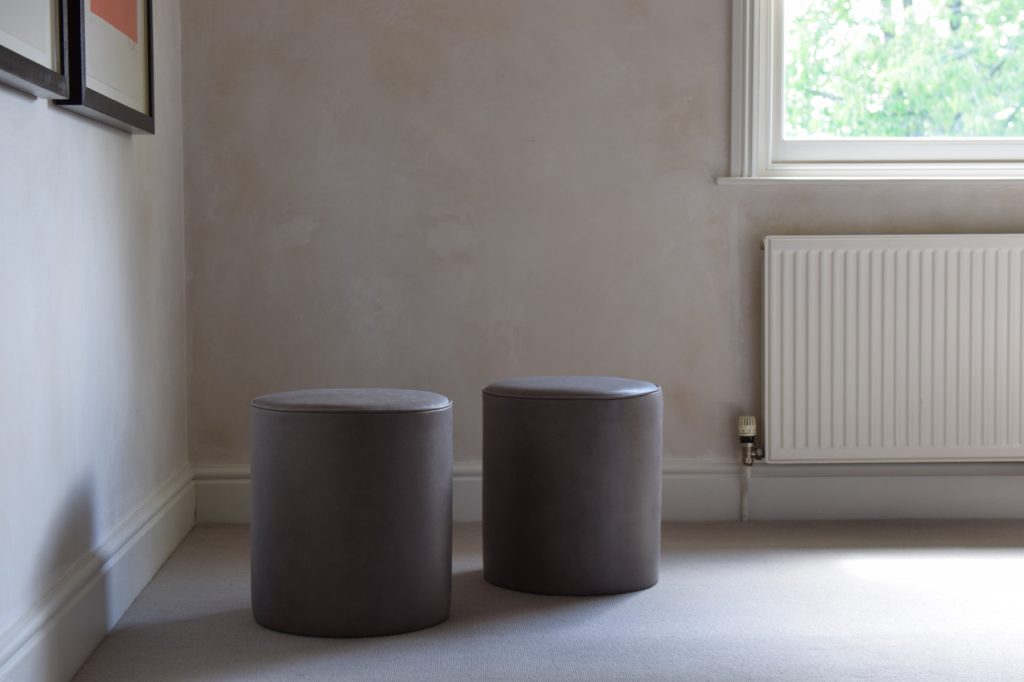 A simple and refined footstool, upholstered in Italian leather, Darwin, soft and dry to the touch with a stippled
appliance.  Please contact the studio for more information Studio@annaowensdesigns.com. Made in England.
Dimensions:
Dia. 40 x H 43 cm
£840
Click here download a spec sheet for this product.
Click here to get back to the home page.